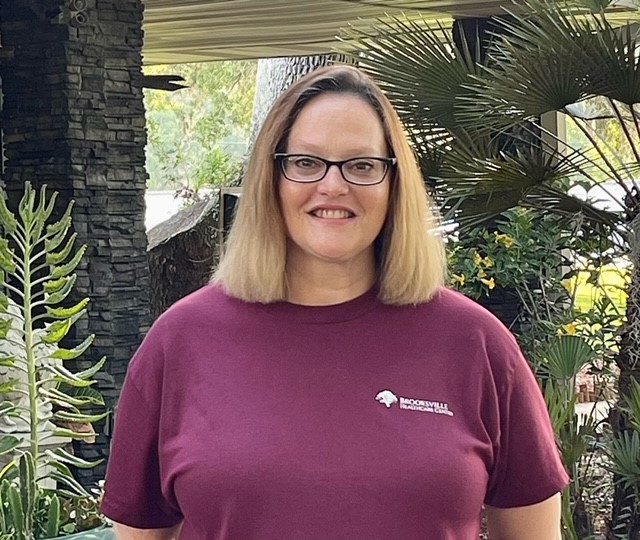 LPN / MDS Coordinator
Brief info
Tammy is a devoted licensed practical nurse (LPN) who completed her secondary education in 1998, graduating with her diploma in practical nursing. Shortly after obtaining her diploma, Tammy began her nursing career at Bayonet Point Hospital. It was during her hospital employment that Tammy discovered a great sense of fulfillment when caring for geriatrics. With her found passion for geriatric care, she decided to make the transition to a long-term care facility.
Tammy has spent the last 22+ years working in long-term care at Brooksville Healthcare Center. She has worked for the past 2+ years in her current position as MDS coordinator. Tammy has obtained many proficiencies during her employment, including direct patient care in skilled and long-term settings, wound-care nursing, unit management, infection control nursing, and minimum data set (MDS). Her accumulated knowledge and skills have proven her to be an asset.
Just as Tammy has grown, so has her family. She and her husband are happily married with an amazing, blended family of 7 children and 2 grandchildren, with more grandbabies on the way. Of her 7 children, 4 have successful careers in the medical industry and 2 of them received their start at the same facility where Tammy established her career. Tammy thrives on being family-oriented and when she is not working she loves cherishing every moment possible with her family.