Short Term Care
Our health care services are short-term care services designed to bridge the gap in care for patients who are wanting to stay in their home. We offer a wide variety of services that are sure to meet your needs-- whether you need skilled care or just assistance with some daily activities (Activities of Daily Living(ADL)/Instrumental Activities of Daily Living(IADL))
We offer home health care, hospice services and private duty care. Not sure which best fits your needs? Read more about our services or contact us at (352)-796-6701 to speak with a staff member to better understand how we can help you and your family.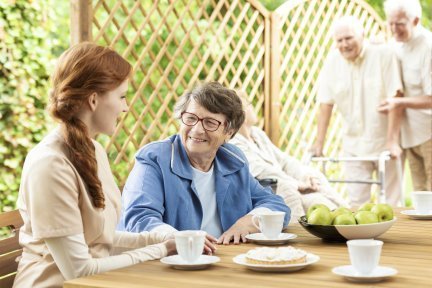 I am very grateful that my mother was treated with excellent care. She was given love, comfort, and attention. The staff at Brooksville Healthcare Center was very professional.
I wanted to reach out to tell you that my dad no longer needs a wheelchair and is walking around his neighborhood with a walker. He is navigating his house like a champ, and is pretty independent again. Mom and dad are back to their routines and we are all happy about that! Thank you for all you've done at Brooksville Healthcare Center!
Brooksville Healthcare Center Staff, I wanted to take the opportunity to thank everyone for all the care and support you provided for my mother. The outpouring of your hearts and loving guidance you gave always brought a smile to Mom. Thank you again.